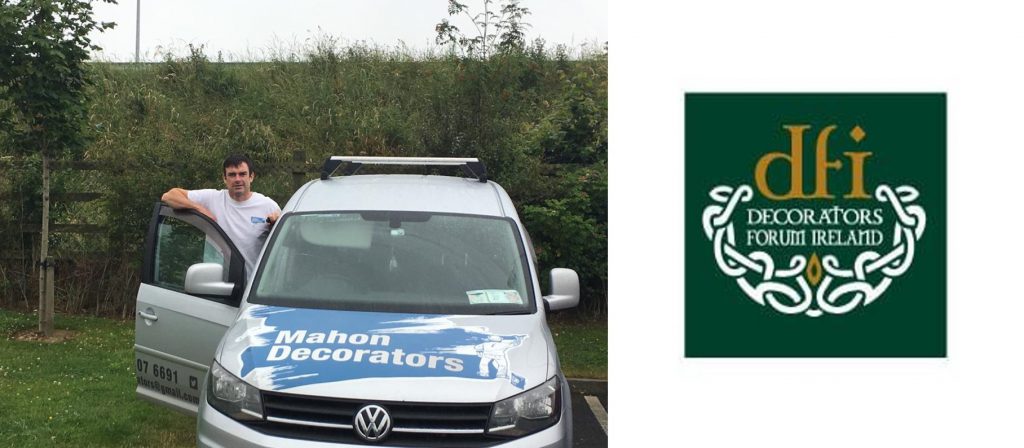 ---
We hope you are enjoying our new and exclusive monthly members newsletter GET THE EDGE. As part of this, we have been talking to some of our members to find out more about the challenges you face on a day to day basis. This month Alan Mahon has shared some of his personal tips he's learned over the 30 years he has been a professional painter. If you would like to share any of your decorating tips, we would love to hear from you! Details on how to contact us can be found at the bottom of this page!
7 Helpful Tips to Not Forget!
By Professional painter, Alan Mahon – Mahon Decorators
I've worked in the paint industry for about thirty years now and it all started with my father who had a paint business in Dublin! About three years ago, I set up the Decorators Forum Ireland on Facebook because I had worked with a lot of decorators over the years and I wanted to find a way to keep in touch with them. As well as using it for keeping in touch, we also share ideas and advice to help each other out on day to day problems we all face. It's also used as a platform to discuss new products that enter the market and other current innovations in the painting business. It currently has around 1500 members and growing!
I have put together some tips and insights that I've learned over the last 30 years!
1.New houses mean new plaster!
With all the new builds that we've seen over the last year or two it's important to share how vital it is to not apply the finished product directly onto new plaster. You should use a Supermatt (which is also usually cheaper and it also allows the fresh plaster to breathe) first and then a second coat in the finish and sometimes even a third coat. Vinyl Matt can also be used as an undercoat before the finish is applied.
TIP : Get yourself a Mirka/Festool sander which can save you a lot of time and money. So spray the walls with your Supermatt, then sand down so the walls are ready for two coats of finish.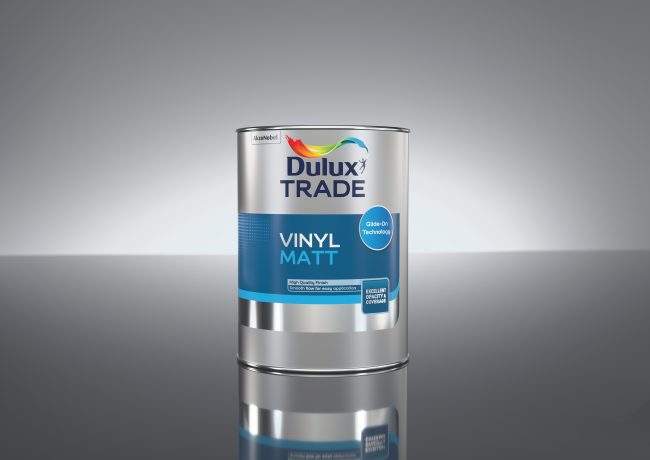 2.The importance of using a base for colour accuracy
A trend I've seen recently is people upgrading and renovating their current kitchens as opposed to new installations. So therefore getting the colour right is important for your customer. A watch out for tinting into white is that there is no guarantee when it comes to colour accuracy (as it will be a shade lighter than expected). Customers expect a lower price when it's a light colour however it's important to educate them on the benefits of using bases and undercoats instead.
TIP: For dark blues, reds or greens always put a dark grey undercoat on first to make a fuller finish. I always stock a dark grey for this!
3.Have you noticed flaking on ceilings in bathrooms?
Decorators can notice a lot of problems of flaking on ceilings in bathrooms which is caused by poor preparation from a previous job. My advice would be to always prepare a ceiling by scraping it back and then add the Supermatt.  Even if the walls are slightly damp it's ok to add the matt cause it's a breathable product. Armstead contract matt or Dulux Supermatt is good to start with and then Dulux or Armstead Vinyl Matt to finish. These are products I use regularly. Dulux White Vinyl Matt is just as breathable as well.
TIP: You can thin the Supermatt out by about 30%.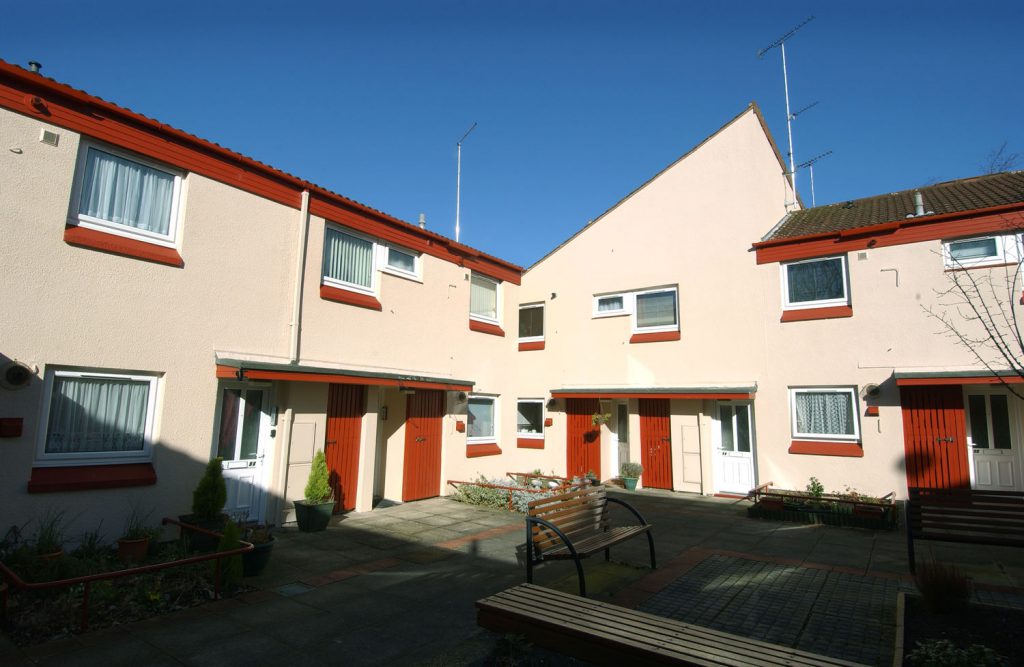 4.For outside, start at the top
For outside I would always cut in tops of walls so if it rains (which it always will!) it doesn't slow down the project. I keep the sheltered parts until near the end so if it does rain I still have something to work on.
5.Always plan ahead!
Always plan your work for the next day especially when it comes to hotel work. You're given a strict timeline due to the fact that they want to keep the hotel open, so most likely you'll have to do up-to five rooms a day. So plan ahead!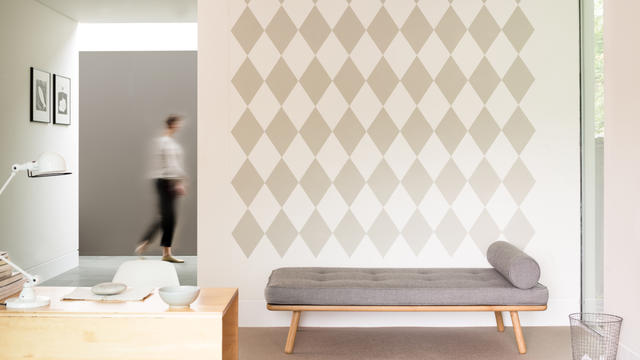 6.Keep up-skilling yourself
These days it is hard to find apprentices so Tradesmen are hard to find, so it's good to continuously up-skill especially in areas that are back in trend. For example wallpaper is back in fashion and there's a shortage of this skill. Recently I have also noticed a lot of customers looking for spraying their doors, walls & kitchens, so this year I done a course to help improve my knowledge in this area. It covered areas like how to use the machine more effectively which in turn saves me time while leaving a guaranteed factory finish.
7.Winter is coming!
Now as autumn and winter approaches I'm scoping out new work for then as well as the new year. A tip for younger painters is the importance of joining a business group which I found useful when I started off in this industry. We would meet up every week and people spoke about upcoming jobs and helped each other out.
So as I mentioned above the Decorators Forum Ireland is on Facebook which you might find helpful, if you are interested in joining the group just go onto Facebook and request to join.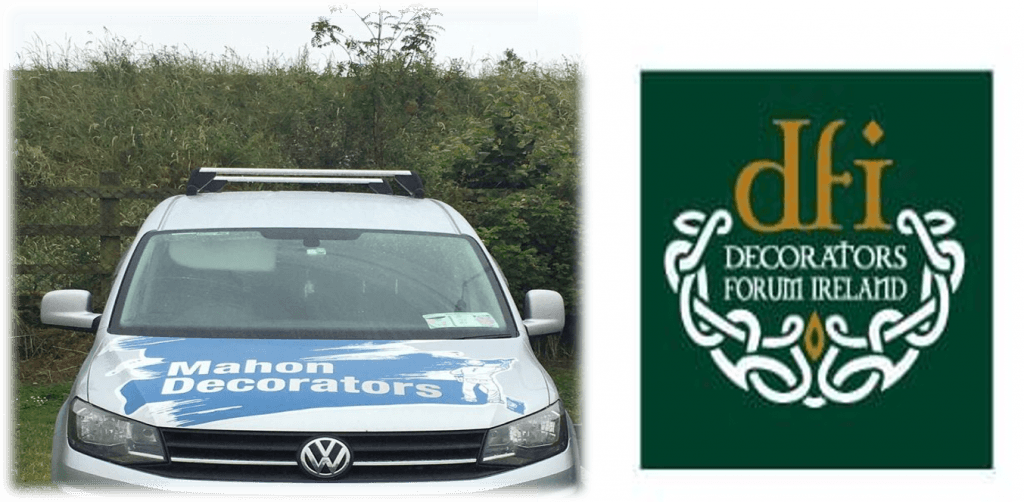 ---
For more information on Dulux Vinyl Matt, click here or Dulux Trade Supermatt click here
To view our Product Guide please click here. 
---
If you would like to share any of your decorating tips, please email info@duluxtradepoints.ie. We would love to hear from you!