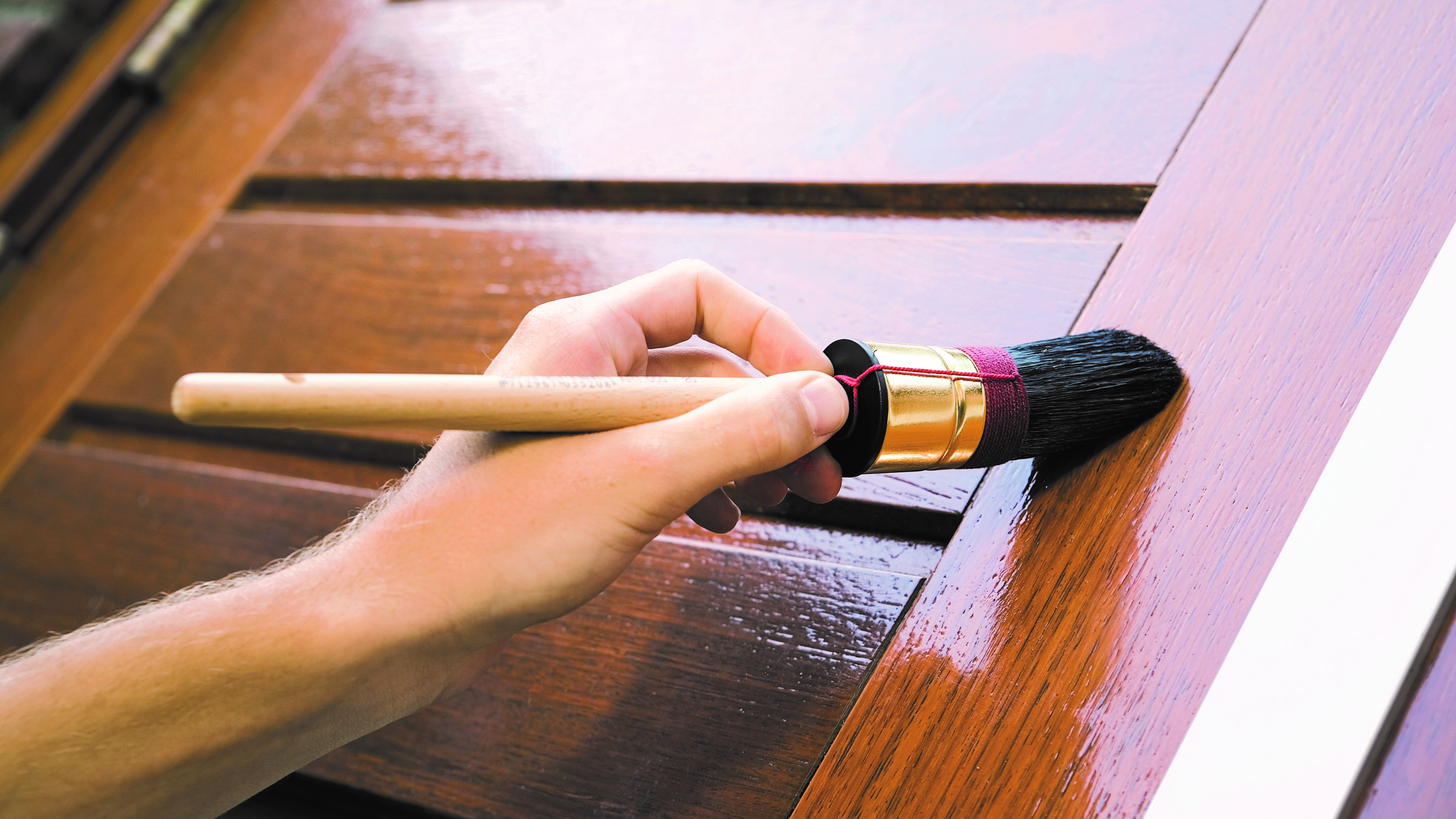 LASTING PROTECTION THAT WON'T LET WOOD DOWN
About this product
Dulux Trade Quick Dry Woodstain is a high-performance water-based product formulated using unique AkzoNobel technology. It produces a highly flexible medium build satin finish which provides excellent resistance to peeling, flaking and blistering. Quick-drying, it protects exterior wood for up to 10 years if used in accordance with instructions. Suitable for hardwoods and softwoods.
We recommend Cuprinol Wood Preserver Clear (1L, 5L) for use before using the Quick Dry Woodstain.
Designed for durability and dependability, Dulux Trade Woodcare products protect against both the weather and everyday wear and tear which can damage the integrity of wood, while at the same time improving its appearance.
Wherever wood needs enhancing and protecting, you can choose Dulux Trade Woodcare with complete confidence.
"I want to use water-borne paints on wood & metal because it means that I can complete the job in less time, it's also better for the environment" 
Water-based is the future
Introducing more water-based products is just one of the ways we're providing our customers with more sustainable solutions. It's a breath of fresh air for everyone.
Less is more
We're working hard to make longer lasting, lower maintenance wood coatings, so less product is needed on the job and redecorating happens less often.
Key Benefits
•10 year weathershield protection
•Doors, windows & other joinery
•Water-based
---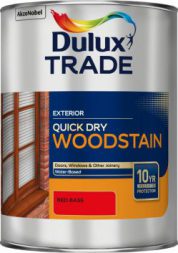 Technical Information
•Touch dry – Within 1 hour but dependent on temperature and humidity.
•Recoatable – 2 hours under normal drying conditions.
•Coverage – Up to 20m² per litre.
•Composition – Water-based
•Pack size – 1L, 2.5L, 5L
---
Application Method
Application: Brush only. Do not spray. STIR THOROUGHLY BEFORE USE. After suitable preparation and priming, in the case of bare wood with the appropriate basecoat (see datasheet), apply 2 coats of Dulux Trade Quick Dry Woodstain.
For best colour consistency, purchase sufficient tinted paint for each job including touch-in at one time from the same source.
We recommend Cuprinol Wood Preserver Clear (1L, 5L) for use before using the Quick Dry Woodstain.