Dulux Academy Open Forum for Decorators.
"Knowledge Speaks but Wisdom Listens!"
WHEN: Tues 26th January,
TIME: 7PM
Register your place below or click here for the schedule
ABOUT THIS SESSION
"Knowledge Speaks but Wisdom Listens!"
Here in Dulux Academy we pride ourselves in good communication skills and part of this is our ability to listen.
This next session we are not going to set the agenda – you are!
Because at the end of the day you are the experts and we'd like to hear from you, and we'd like you to hear from each other. What are those nuggets of wisdom and tips you want to share with your fellow professional painters?
•What is your Top Tip that you are willing to share?
•Tell us about your most unusual project, your funniest experience, when things went really wrong or so right you impressed yourself and have just got to share!
•What would you like to discuss? If you have any suggested topics or questions for us or for your fellow brothers or sisters of the brush you can submit them prior to the session, and we will add them to the very loose agenda.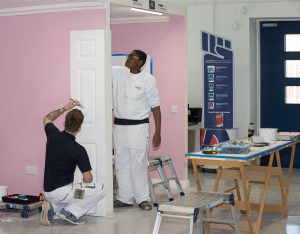 Instead of this being a Dulux Paints presentation we would like you to see this as an informal chat, in a group of like-minded Professional Painters sharing ideas and helping each other solve common issues.
The Dulux Academy is happy to facilitate this discussion and hope you can join us.
FOR EVERYONE WHO COMES UP WITH A QUESTION OR SUGGESTED TOPIC WE WILL BE GIVING AWAY A FREE DULUX TRADE FLEECE.