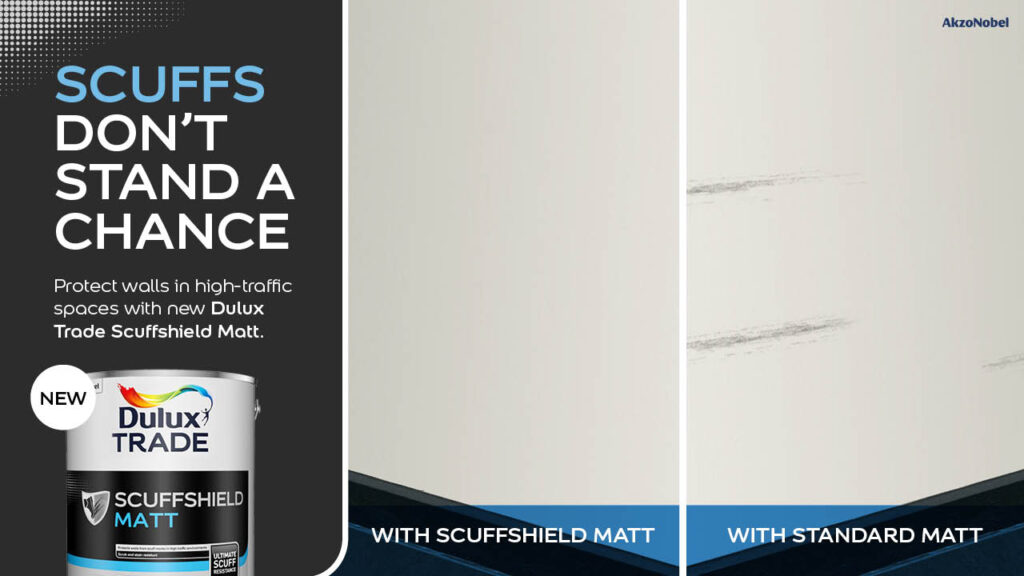 SCUFFSHIELD WINS BEST INTERIOR PRODUCT – ARCHITECTS AND BUILDING EXPO 2022
Dulux Trade ScuffShield was awarded " BEST INTERIOR PRODUCT " at the recent Architecture and Building EXPO held in the RDS Dublin. The EXPO is held every year over two days in October and brings together professionals in Design – Build and Fitout industries. This builds on similar success at last year's Architecture and Building EXPO with Dulux Trade Airsure Diamond Matt winning.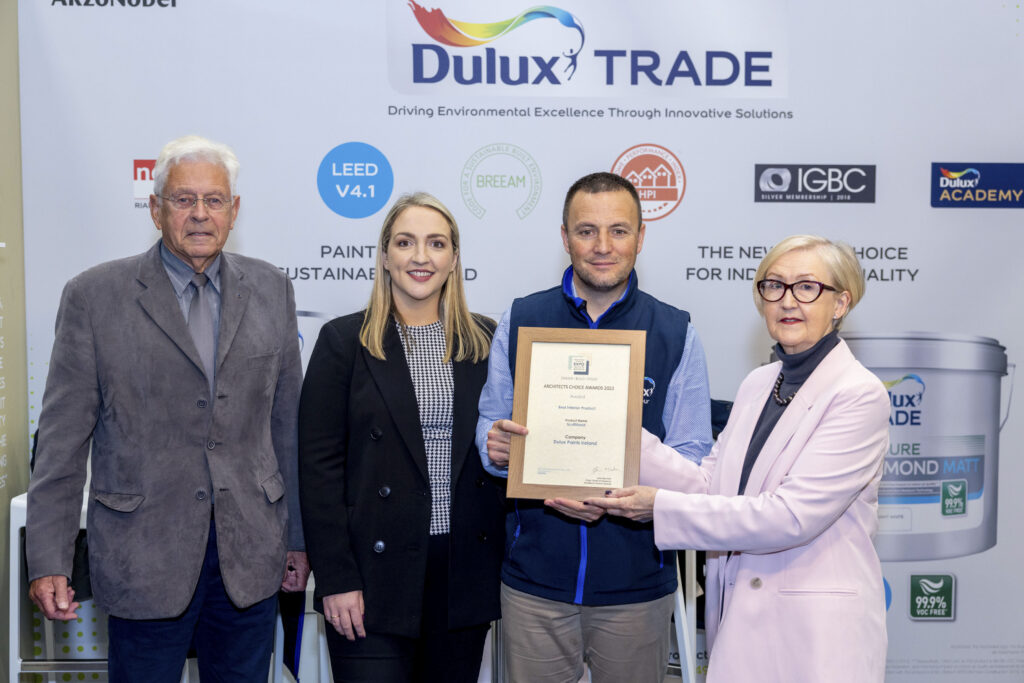 Pictured : (from left) Klaus Unger, Laura McMahon, Will Roberts (Dulux Trade), and Eleanor Heylin Kelly.
Scuffshields unique formula withstands knocks and bumps from everyday objects, leaving your paintwork scuff-free and looking pristine for longer. PLUS, it's available in the full Dulux Trade tinted colour range, including extra deep base colours.
Derek, from Dulux Trade Academy, shares why you should always consider using Dulux Trade Scuffshield Matt when painting your client's walls in busy, high-traffic areas: