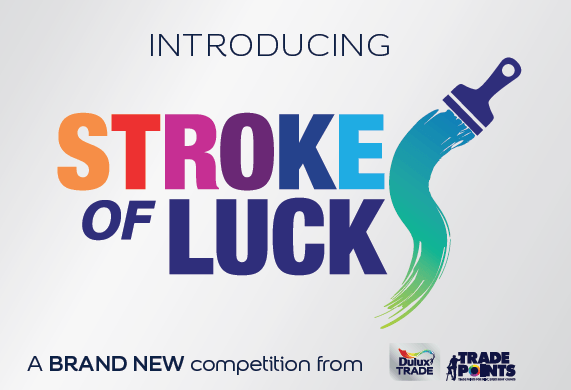 You asked and we listened!
And we're delighted to introduce you to the kind of competition you asked us for:
1 More chances to win each month
2 More prizes
3 And lots more winners
Taking part couldn't be EASIER!
Every month there'll be a new challenge and new monthly prizes. So watch out for our monthly Stroke of Luck emails and text messages, as they'll contain the latest challenge and the prizes that are on offer.
---
MAKE SURE you've opted in to receive Email and Text Communications from us, by contacting the Dulux Trade Points Helpdesk: (01) 893 4992
---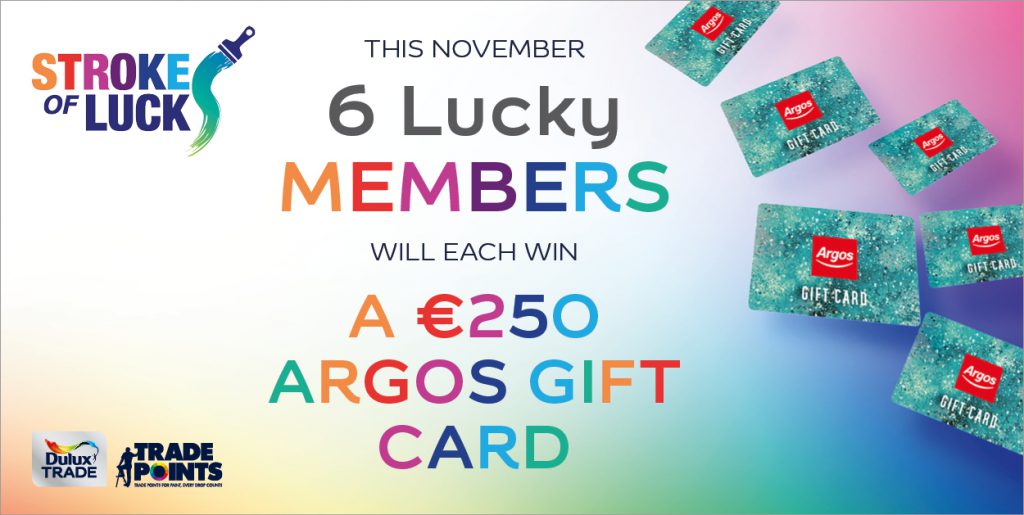 This November 6 lucky members each WON a €250 Argos Gift Card.
The winners were:
♦ David Barry – Coachford
♦ Barry Sheehan – Blackrock Road, Cork
♦ Leonard Lyons – Blackrock
♦ Michal Chamielec – Midleton
♦ Tom Murray – Bantry
♦ Gary Wallace – Waterford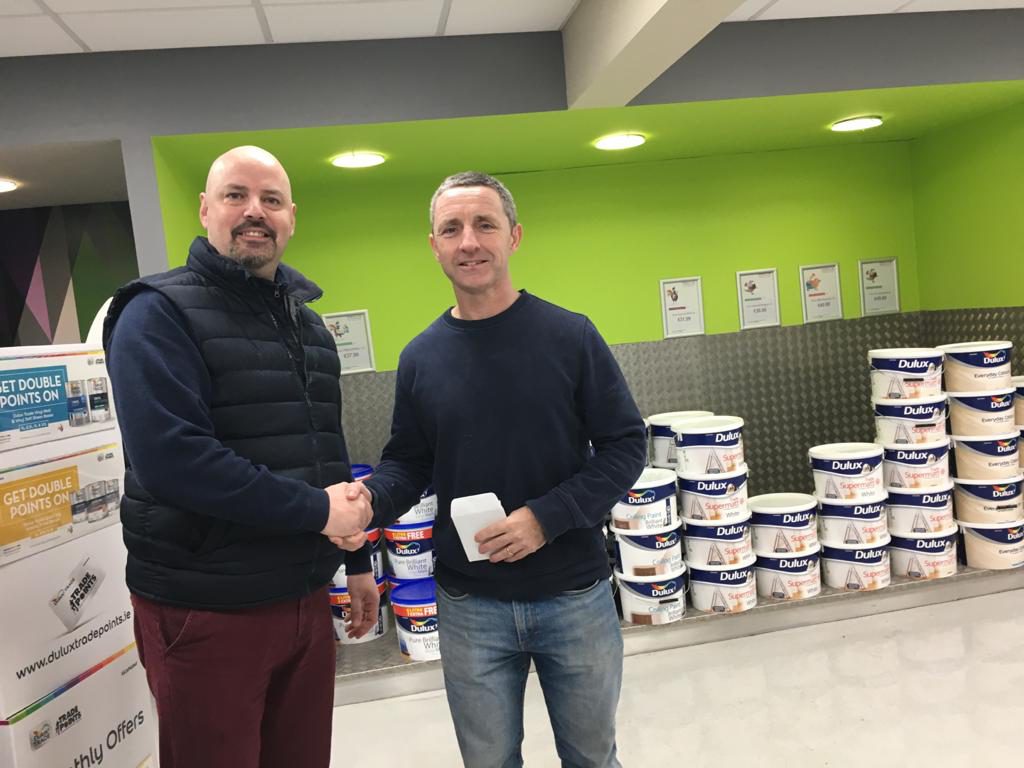 Pictured above is Barry Sheehan with our Dulux Trade Sales Representative Brian.
Pictured below is: Leonard Lyons with our Dulux Trade Sales Representative Brian.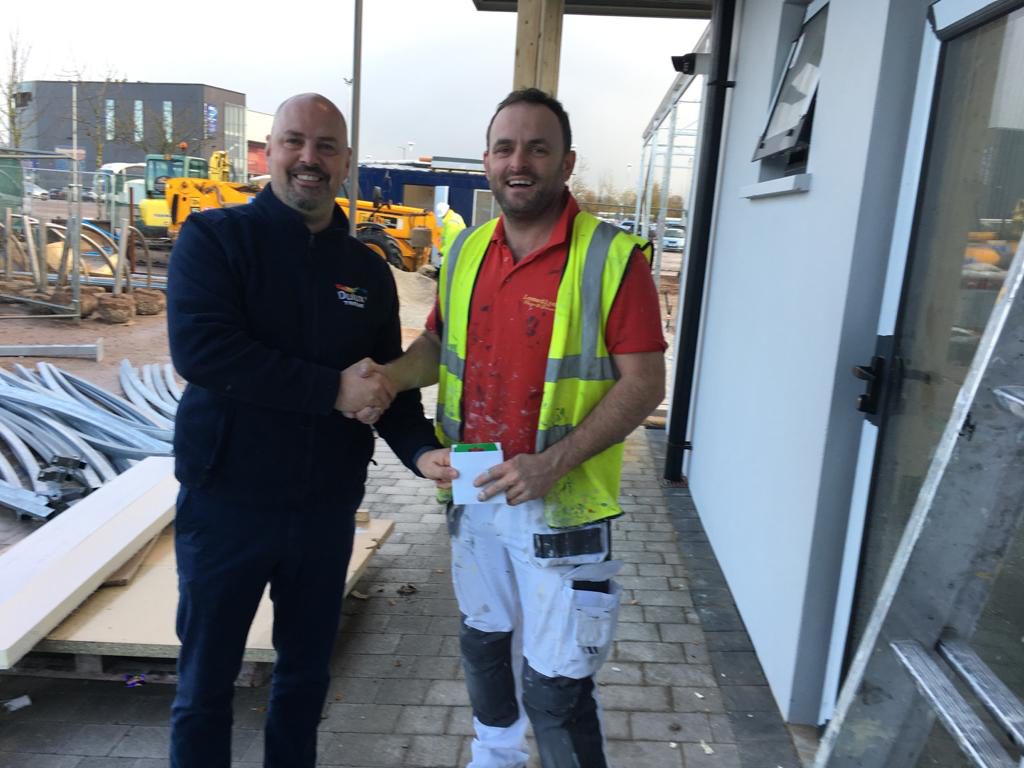 CLICK TO VIEW LAST MONTH'S WINNERS
View the November Stroke of Luck Terms & Conditions here.